LL500 Frame Saw
Watch video
Images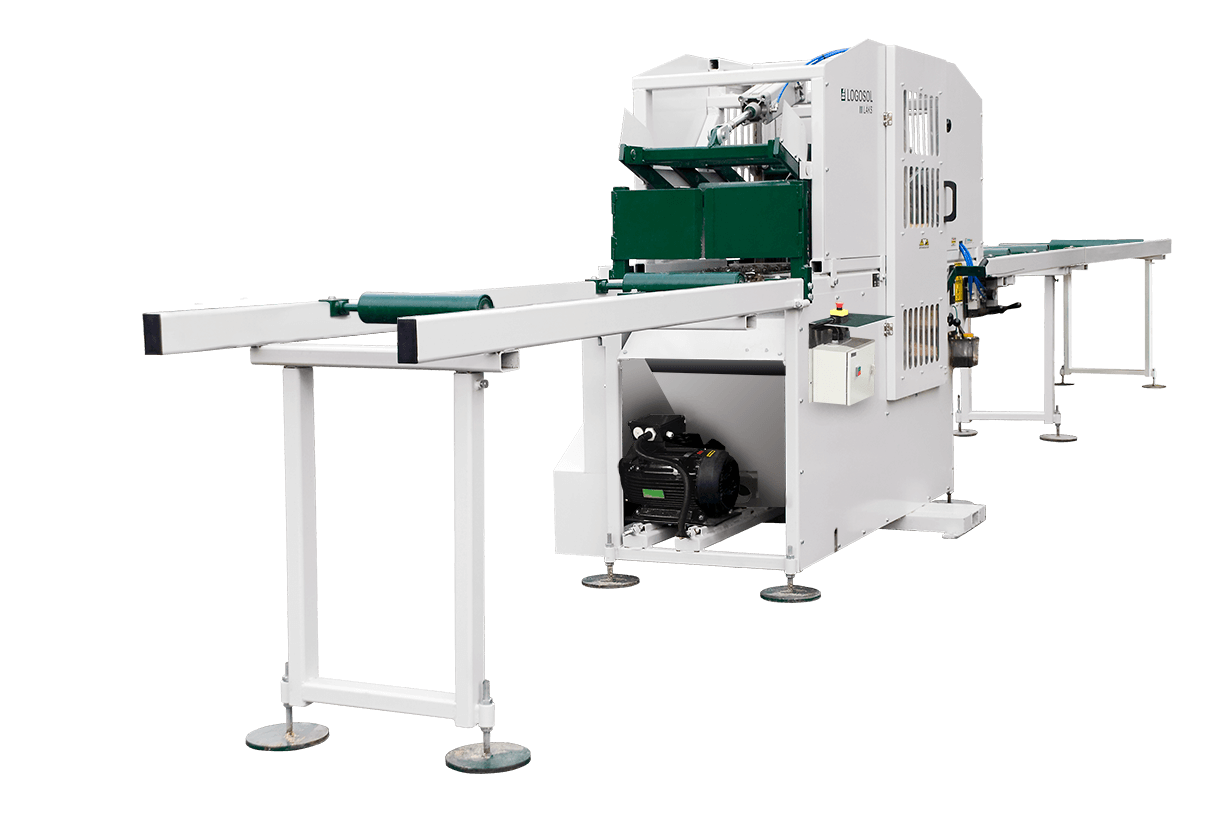 Highest quality and production year after year
Many sawmill owners can reach industrial capacity by means of a frame saw. With unique effiency and reliability this machine turns cants into sawn boards. You get a flexible machine that can be adapted to your business. This frame saw has been developed and refined during 20 years and today it is a pro product that offers amazing sawing results. The frame, with up to twenty sawblades, and the mechanical feed work in perfect harmony, and this is evident when you are sawing. You get a controlled process with minimal handling. If you want, we will help you with the installation. Just a few hours after delivery, you have got started with your production.
Benefits
✔ Easy to operate. One person can produce up to three cubic metres of sawn timber products an hour.
✔ Maximum yield. High accuracy gives minimal material loss in the kerf (2.3 mm).
✔ Remove, sharpen and replace the sawblades in less than 20 minutes.
✔ Unprecedented precision. You get straight cuts and an extremely fine sawn surface.
✔ Clean and tidy. The vertical sawing and two sawdust ducts give sawn products free from sawdust!
✔ Easy to install. High-producing from the very start.
✔ Minimal maintenance and incredably reliable. You can run it for about two days of full production before you have to sharpen the blades.
✔ Order blades and blade holders for the desired board thickness.
✔ Low sound level, sounds like a puffing steam locomotive!
Low installation cost – training included!
✔ Easy to install. You get started quickly!
✔ Up to 21 perfectly sawn boards from each cant
✔ Quick blade replacement. A smart system ensures that the blades always come in the exact position. Replacement takes less than 20 minutes.
✔ Low energy consumption. Environmentally friendly and economical. You get 500 meters/litre (6300 linear feet/gallon) of fuel.
✔ Sturdy design gives low costs of maintanance and service.
✔ Sharpening machine included.
Products

Find Spare Parts and Cutting Tools