PH365 Planer/Moulder
Images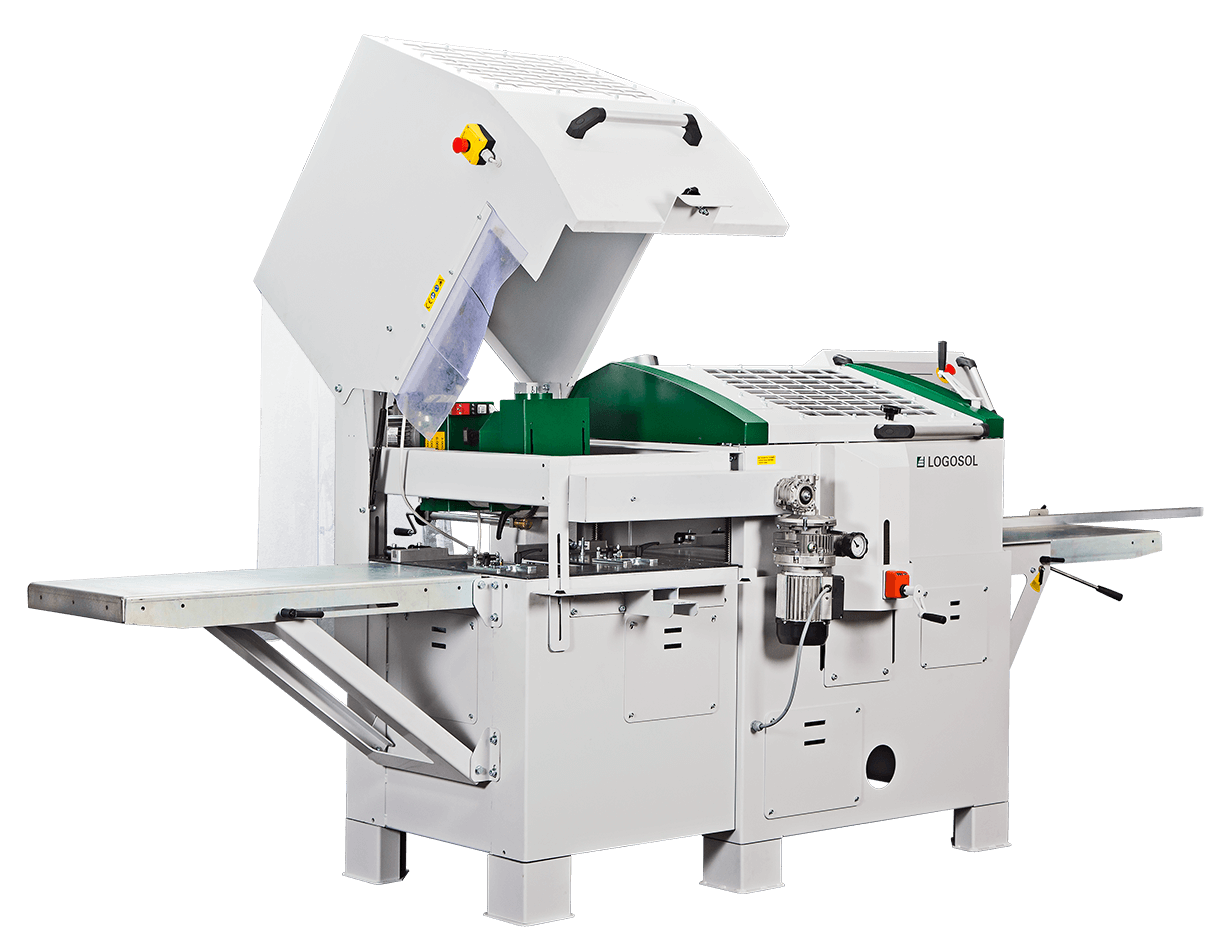 Unique planer/moulder with a fifth cutter
With the LOGOSOL PH365 you can produce complex profiles in one operation. For example, you can produce material for window manufacturing. This machine is the large four-sided planer/moulder PH360 that has been equipped with a unique fifth cutter. This cutter unit is developed from LOGOSOL's vertical milling machine MF30. It differs from everything else on the market by being able to be tilted through 270 degrees. This means that you can machine the workpiece from below, from the side and from above. You work efficiently with quick settings!
Benefits
✔ Can be equipped with high-speed spindle for end mills.
✔ The fifth cutter head can be tilted through 270 degrees.
✔ 30 mm spindle shafts, a wide range of sanding and brushing tools. Quick settings.
✔ Big vision panel in the cover. Easy to monitor the process.
✔ Exact setting. Clear scales with 0.1 mm steps.
✔ Two additional feed rollers ensure even and stable feeding all the way through the machine.
✔ Separate motors for each cutter. You can do complex processing with all sorts of wood!
A machine of possibilities
For the LOGOSOL PH365 there are a wide range of endmills, brushes and sanding rollers. Ideal when you want to have an extra fine result.
✔ Polishing for a perfect surface finish
✔ Brushing
✔ Endmilling
✔ Sanding
✔ Roughening surfaces before painting
✔ Moulding very deep profiles (up to 50 mm)
Products
Call for price and personal advice

Call for price and personal advice
Find Spare Parts and Cutting Tools